Ahh! the Chiquito Bag!
The Chiquito Bag is my first published Pdf pattern, and I already owe it so much. I'll just let my clients talk about it themselves:
"Loved it! Fun sewing, cute pattern and great instructions. I had a question about the zipper insertion and they responded super quickly on instagram with how to do it. I added a lining so that the ironed on interfacing wouldn't be visible and it was also very easy. Going to make another one for my mom and then ill insert the zip the right way!!"
Charlotte, Etsy client
"Great pattern! very easy to follow, bag turned out very nice,I fully recommended 👍"
Sirikanda, Etsy client
Or maybe some #chiquitohandbags favorites:
Here's a little gallery of some of the features of the Chiquito Bag: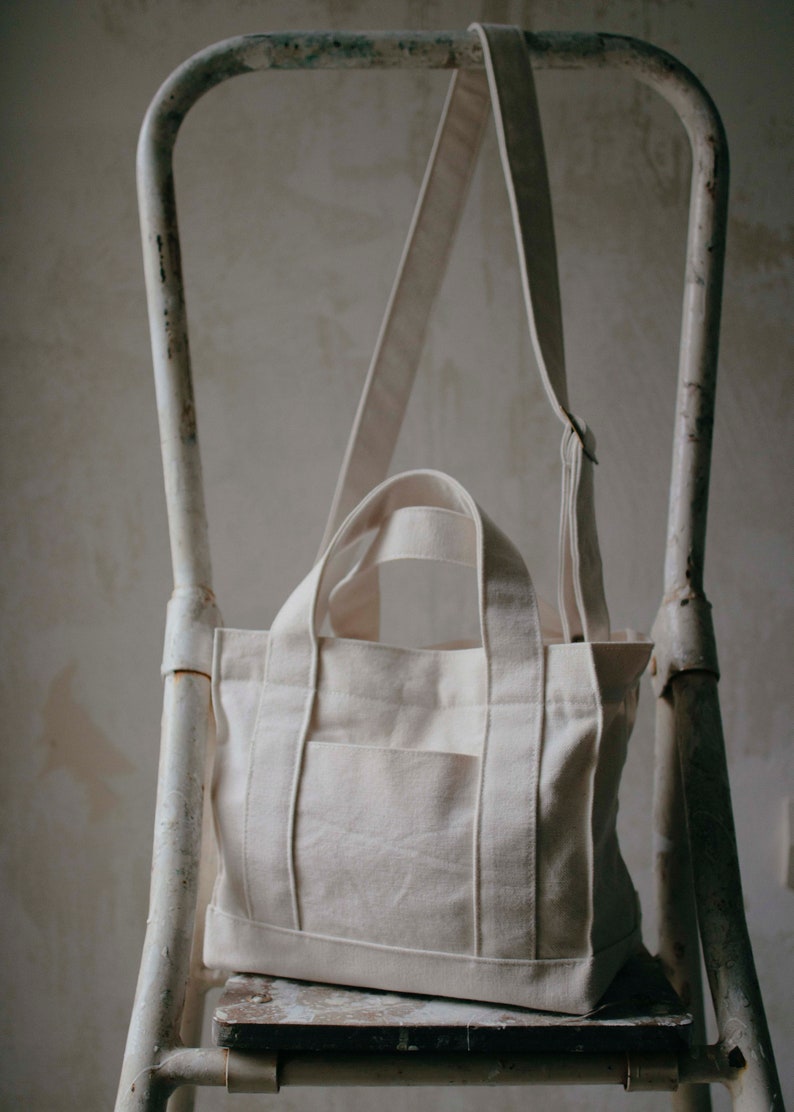 Chiquito Bag
PDF Sewing Pattern
The Chiquito Bag is a versatile and functional piece that has a pocket on both fronts and a closure zip on the top. Two handles and a removable shoulder strap.
Approx. Size
8.5″W x 4.5″D x 7.5″H [22cm x 12cm x 19cm]
The Chiquito Bag will look its best in a medium to heavy weight fabrics such as linen, canvas, linen-wool blends, velvet, denim or wool.
Fabric usage: To make this style you'll need 0,70 cm or enough fabric to cut all the pieces
After purchasing, you'll be able to download 4 files: PDF sewing guide, pattern in A4 size, letter size 8.5″ x 11″ or A3 size.
Beginner friendly
Hey! thank you for taking the time to read!
BTW, if you ever decide to make a Chiquito Bag for yourself, please share your Atelier Circulaire sewing project with our community on Instagram @ateliercirculaire by tagging #ChiquitoHandBag